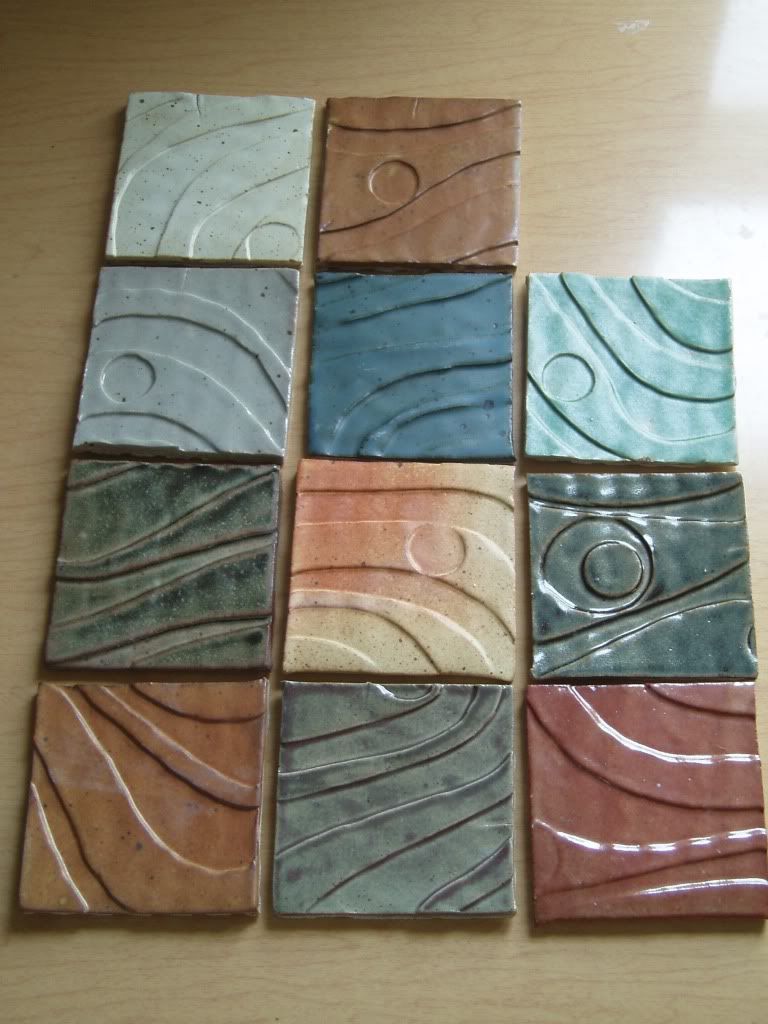 The kitchen is the one room in a house where one needs to be really comfortable.
A cheerful and comfortable kitchen will make you want to eat healthily, put you in a good mood for breakfast, and hence for the rest of the day. A disorderly and drab kitchen is a cook's nightmare. Here are some tips on how to avoid falling into that trap, and have a well-designed dream kitchen.
One of the best ways to enhance the look of the kitchen is to use kitchen tiles. Kitchen tile designs are available for enhancing the look and comfort factor of your kitchen. Kitchen tile ideas provide three choices for the average householder. You can opt for kitchen tile designs on the floor, which will provide a dash of colour and design to the kitchen. It is also sturdy and
waterproof, thus making it easier to wipe off anything that falls on the floor, as it is often happens during cooking or eating.
A second choice is using tiles on the kitchen counters, which will provide the same advantages as above, but will be less expensive. A third option is a kitchen splashback. This is a limited area above the counter, which is tiled to provide the desired look for the kitchen. It could be very classy and cheerful, if implemented properly. A more practical benefit is that it would be easier to clean the stains made on the walls with steam and smoke, than it would be on a normal wall without a kitchen splashback.
One of the best ways to make a decision on choosing a tile is to request samples and hold it up against the wall or down on the floor. This will give you a very good idea of how the entire place would look. It is a good idea to choose something that would go with the general decor of the place. Returning back to the question of a kitchen splashback, if you do choose to have plain tiles with no design, it is a good idea to insert a couple of design tiles, for e.g. flowers or fruit, to relieve the starkness.
Making use of an independent fitter can have massive benefits, they can often work at times most convenient to their customers; a consideration you might not get from other larger main stream companies. In addition to this there are also huge discounts over High Street prices as there overheads are much lower, and you get a more personal service.